I have been having fun trying out different clays to use in masks. Generally, I don't really need mask treatments; I have fairly "normal" skin, which in the beauty world means neither particularly dry nor oily, perhaps a bit of both at times depending. Not very specific. However. Last year, I had bouts of eczema, that annoying rash that is both oily and dry, with redness, and itchy bumps. It plagues me a bit here and there, mostly on my FACE. So, in developing Herb & Stone, I have been researching clay mask treatments. People use all sorts of things in their masks: yogurt, oats, oils, salt, clay, herbs, seaweed, honey. It's really fun to combine different things to see what works. I have done a lot of online research, and have experimented looking at other products, and today I finally bring to you, my favorite which is called Cinnamon Clay. This is a sweet-smelling, silky soft, combination of spices, clays, salt and herbs that make for a truly delightful spa experience. Each ingredient is detailed below, with origins and benefits listed. I have used this mask a bunch by now, and I love it.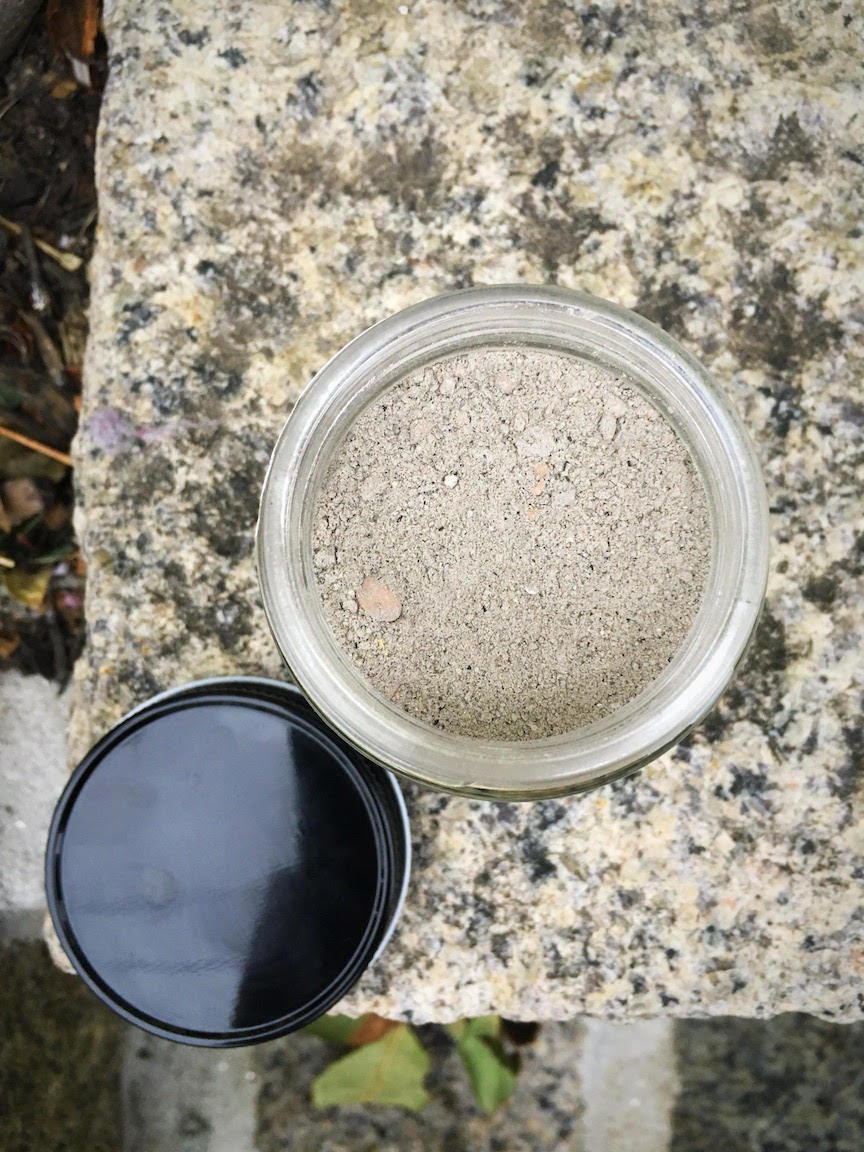 Bentonite Clay: Also known as Montmorillonite clay, is formed from volcanic ash. This clay is comprised of minerals, primarily silica, but also calcium, magnesium, sodium, copper, iron and potassium. When mixed with water, it gently exfoliates dead skin cells, removes impurities and toxins and leaves the skin softened and bright. It is excellent for blemished or itchy skin, is calming and naturally anti-microbial. 
Rhassoul Clay: Another beautiful clay, reddish brown and harvested in Morroco from the Atlas Mountains. This clay is silky soft, and contains minerals to nourish and detoxify the skin. It absorbs impurities, but also lessens dryness, improves elasticity and firmness and tightens pores. 
Added to these marvelous clays are special ingredients to nourish, tighten, hydrate, calm and tone your skin. 
Raw Cacao: Unprocessed ground cacao beans contain high levels of anti-oxidants which block skin-damaging free radicals. It also contains vitamin C which improves elasticity and tone. 
Sea Salt: Naturally anti-bacterial, sea salt is used in this mask to deeply cleanse and exfoliate pores.
Chlorella: A single cell algea, which contains loads of vitamins, proteins, essential fatty acids and anti-oxidants, and protects skin from harmful free-radicals. It is also used for firming of skin.
Saffron: A precious, aromatic and rare spice, made from the stigmas and styles of a crocus flower (Crocus Sativus). The kind I use in this mask is collected in Afganistan. It has long been used in India and the Middle East as culinary seasoning. It's pigment is used to dye cloth. Applied as a beauty treatment, it promotes collogen formation and improves elasticity due to it's high levels of Vitamin C and anti-oxidants. 
Baking Soda: A gentle, anti-microbial exfoliating cleanser. 
Bamboo Charcoal Powder: A powerful detoxifying agent, unclogs pores. 
Lavender flowers: Ground to a fine powder and used to calm redness and inflammation. Relaxes the mind. 
Gotu Kola: An important herb in Ayurvedic and Chinese medicine, Gotu Kola is used to treat a variety of skin conditions such as psoriasis and eczema, and restores youthful skin by building collagen, improving circulation and elasticity and calming inflammation. 
Marshmallow Root: Combats inflammation, reduces fine lines and soothes and hydrates skin.
Angelica Root: Naturally anti-microbial and is used to reduce pain and inflammation associated with acne. 
The spices in this mixture make for a beautiful scent and color, but also provide essential benefits to combat the effects of aging skin. 
Frankincense: From the Boswellia tree which is native to Northern Africa and the Arabian Peninsula, this precious resin has powerful properties which have been used by humans for thousands of years. Frankincense in skin care is used to reduce inflammation, increase circulation, and promote cell regeneration. It is also an astringent, which helps tighten skin. It's scent can induce deep relaxation, and has long been used in sacred ceremonies. 
Ceylon Cinnamon: Or "True Cinnamon" is from the inner bark of the Cinnamomun Verum Tree, native to Sri Lanka and Southern India. (This type of cinnamon is different from the cheaper cinnamon in most supermarkets, which is called Cassia). Ceylon Cinnamon is a precious and ancient spice, and has been used for thousands of years. It is a powerful antioxidant, and when used in skin care, helps fight acne-causing bacteria. It is naturally anti-septic, and is used to gently exfoliate skin, remove dead cells and cleanse pores. Cinnamon also stimulates blood circulation which help speed the healing process of delicate or troubled skin. 
Nutmeg: Also with anti-bacterial and anti-inflammatory properties, nutmeg fights acne and reduces fine lines, fades blemishes and evens skin tone. 
Clove: With antiseptic properties, clove can be used to treat acne, and like the other "hot" spices in this mask, it stimulates blood flow and tightens the skin. Clove is also rich in minerals, containing Calcium, Iron, Potassium and Vitamin A and C. Clove is naturally anti-inflammatory, and can relieve pain and relax the mind. 
Tumeric: Used medicinally in India and China for thousands of years, Tumeric is a powerful anti-inflammatory and anti-oxidant. It is used in this mask to calm irritated skin, and unclog pores. It also brigtens skin and evens skin tone. It is gentle and soothing even for sensitive skin.
Vanilla Bean: Native to Mexico, used by the ancient Aztecs, Vanilla is from the fruit of the plant V. Planifolia, which is an Orchid. Smelling and tasting delicious, it is also high in B vitamins and is an antioxidant. It reduces irritation from toxins and free radicals. It is antibacterial and reduces acne. 
Cayenne: Rich in Vitamin C, and a stimulant for blood flow-helps reduce fine lines, soothes redness and inflammation, relieve pain and evens skin tone.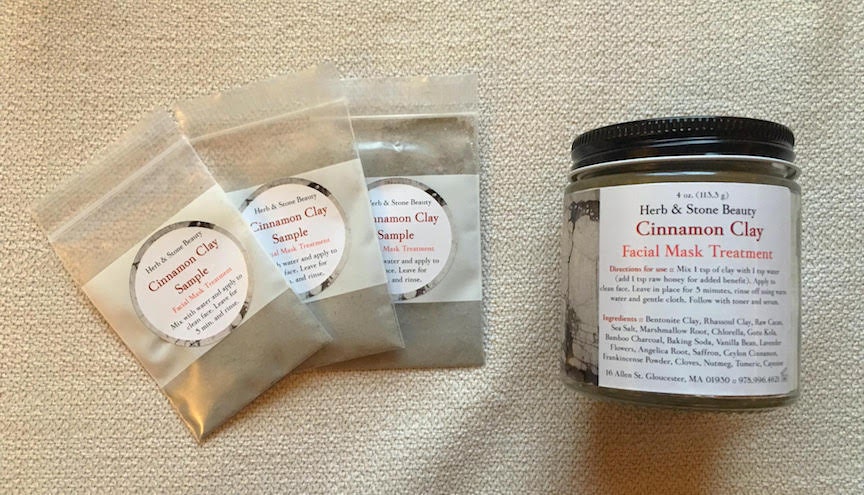 Samples available for purchase in single portions, $1. 
Directions for use: Combine 1 tsp of powdered mixture with 1 tsp water and optional 1 tsp raw honey. Apply to clean face using a brush or small spatula. Leave on for about 10 minutes and rinse off gently using your hands.  
Follow with toner, 2-3 drops serum and facial moisturizer for added benefit.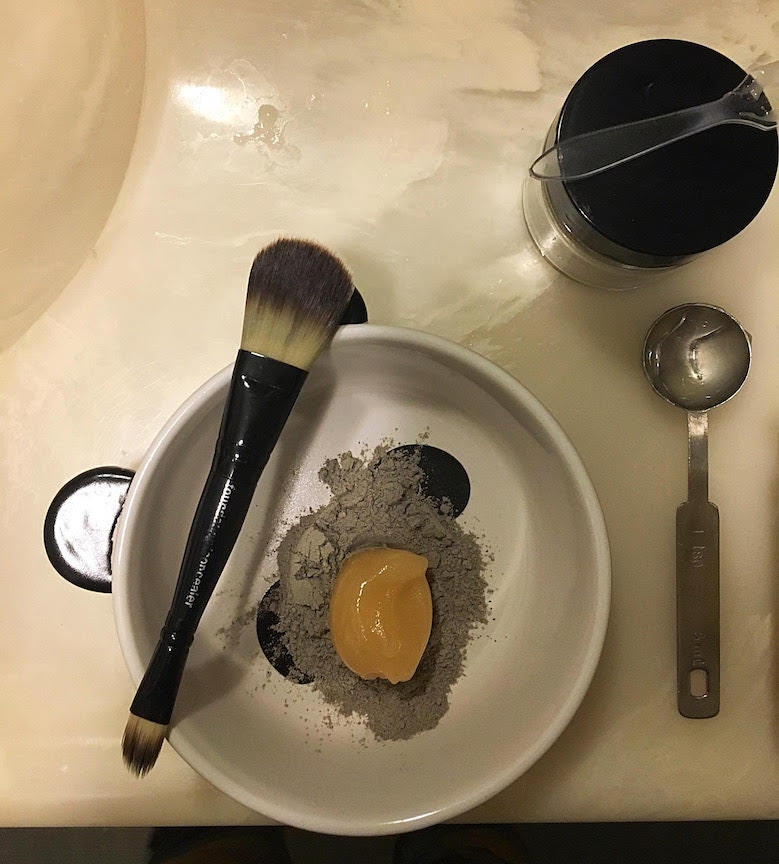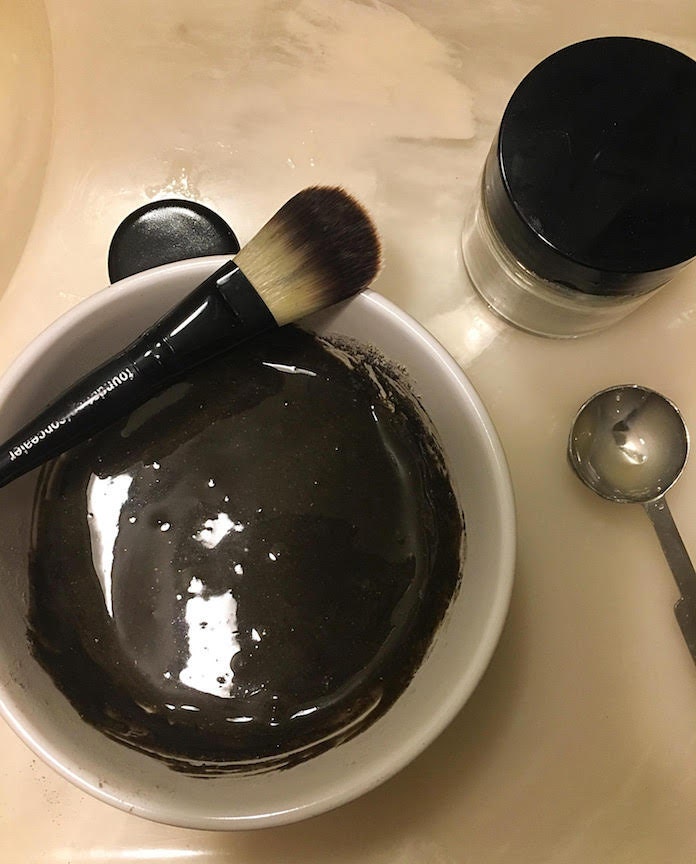 Purchase a 4 oz. clear glass jar of Cinnamon Clay Facial Mask, enough for approximately 24 treatments, HERE.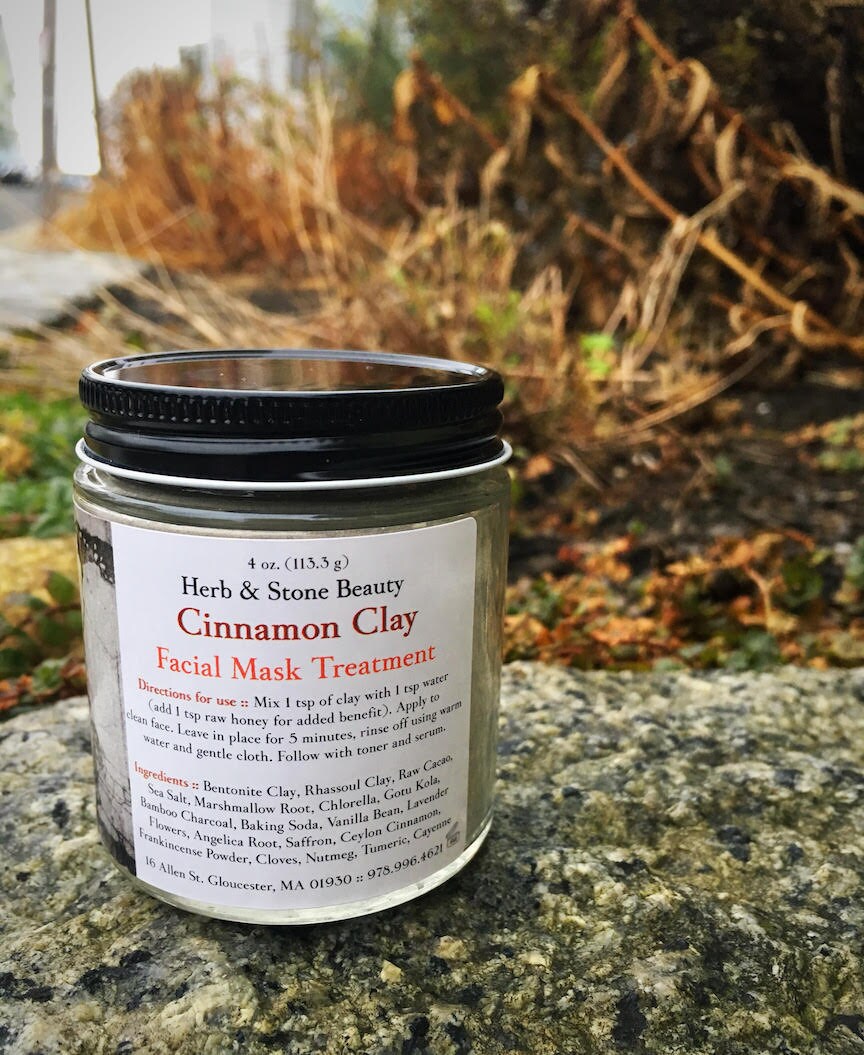 Read review by Emily Bojarski of 26Modern, LA green beauty blogger and designer. I'm delighted and thankful that Cinnamon Clay was included in her list of top green beauty masks!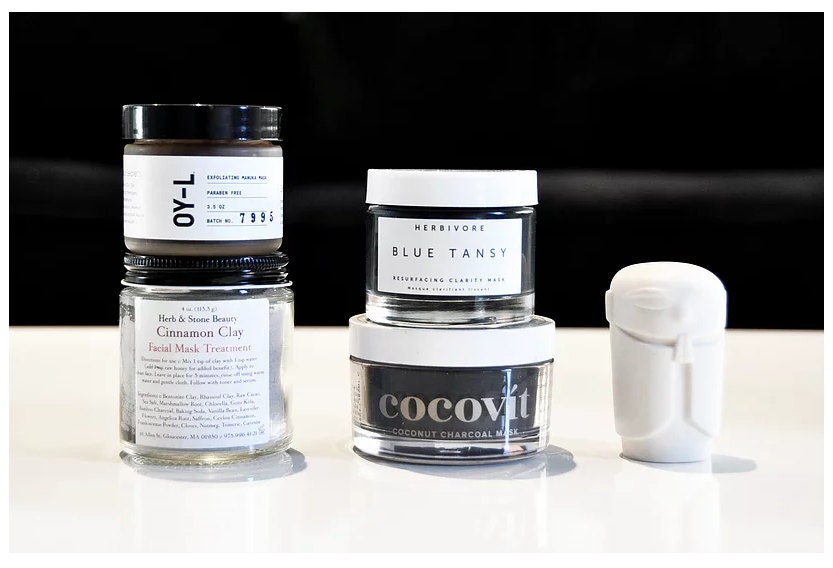 photo credit: Emily Bojarski of 26Modern.com